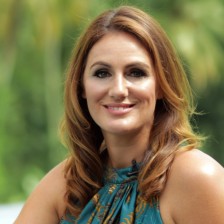 ---
Natalie Sisson is the Chief Adventurer of The Suitcase Entrepreneur.  She's a bestselling author, speaker, podcaster, and adventurer who believes everybody has the right to choose freedom in business and adventure in life. Since 2006 she's been running her multiple six figure business from her laptop while living around the world.  She has appeared on 60 Minutes as a lifestyle business expert. Check out her work at Suitcase Entrepreneur.com.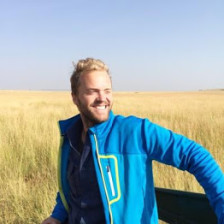 ---
Trav is the co-founder of The Paradise Pack and Location Indie, a community of traveling entrepreneurs.  He is also the founder of Extra Pack of Peanuts, one of the top travel hacking resources online.  He's racked up over 3 million frequent flyer miles!  His mission is to help you travel the world spending next-to-nothing and to sustain it by building a business around something you enjoy.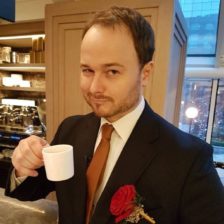 ---
Benny is a "language hacker" and globe-trotter from Ireland who has spent more than a decade on a mission to prove that languages can be learned quickly. He speaks 12 languages himself in varying degrees of fluency and is a National Geographic Traveler of the year, international best-selling author, and the writer behind the #1 language learning blog Fluent in 3 Months.   He's here to help you be confident in speaking a second language!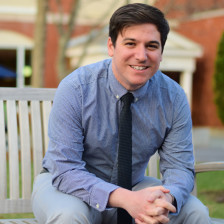 ---
Brian Lofrumento is an entrepreneur, speaker, and author whose businesses have reached over 3.5 million people in over 200 countries. Brian built a six-figure SEO agency at the age of 24, and has helped over 50 clients from around the US and over 3,000 students from around the world grow and automate their businesses. Brian is the author of Wantrepreneur to Entrepreneur and has been featured in some of the world's top media publications. Learn more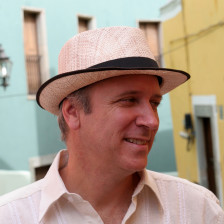 ---
Tim Leffel is an award-winning travel writer, editor, and author of five books.  He has dispatched articles from five continents over nearly two decades and has been quoted as a travel expert in numerous publications.  His Cheapest Destinations Blog has been running since 2003 and his Perceptive Travel site has been named "Best Online Travel Magazine" and "Best Online Travel Journalism Site" by the top travel writing organizations. Learn more.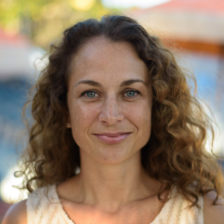 ---
Danielle Greason began a full-time virtual assistant career in Costa Rica as a way to continue living abroad and traveling long-term. After learning how to work with clients as a team member, she transitioned to digital marketing consultant and team lead at Greason Media. Danielle has helped over 400 new virtual assistants and freelancers to get skilled up for remote work. Read her story at VA Lifestyle Design.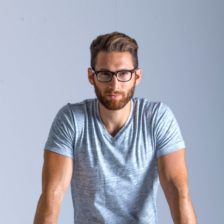 ---
Jonathan Levi is an experienced entrepreneur, angel investor, and lifehacker from Silicon Valley. Since 2014, Jonathan has been one of the top-performing instructors on Udemy, and has snowballed this success into the launch of his rapidly growing information products company, SuperHuman Enterprises, which produces such products as the top-rated Becoming SuperHuman Podcast; the bestselling "Become a SuperLearner" books; and numerous online courses.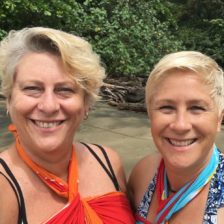 ---
Originally from Australia, Nat & Jodie now travel the world as full-time International House Sitters.  Enjoying over 95% free accommodation all over the world since early 2013 has inspired them to share our own experiences and those of other house sitters, through various products & projects.  They hope to inspire you to take action & see our incredible world through the eyes of house sitting…and change the way you travel forever!  Learn more.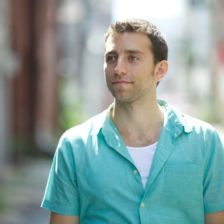 ---
In 2009 after backpacking throughout Europe, Jacob Sokol came back a changed man.  He founded Sensophy as a way to help you live an extraordinary life.  Jacob has coached CEOs, executives, world-class musicians, Hollywood stars, peak performance coaches and more, and noticed that we all want the same thing: the peace of mind that comes from knowing we're living a deeply fulfilling life and can handle whatever challenges get thrown our way.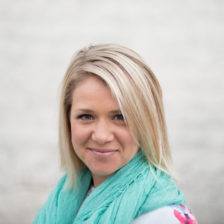 ---
Chelsea Dinsmore is the Chief Inspiration Officer and Global Ambassador of Live Your Legend, a community whose mission is to change the world by helping people discover their passion and build a career around the work that only they are capable of doing.  Live Your Legend is focused on creating in-person connections with like-minded living legends.  Chelsea is a lover of food, adventure, the ocean and wine country.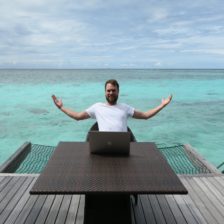 ---
Sean Ogle is the founder and Head Rebel of Location Rebel, designed to help you build a small business that gives you the freedom and flexibility to work from anywhere in the world.  Sean started out doing mind-numbing work behind a desk in a suit and tie, and finally left it all to pursue his dream of traveling the world and owning his own business.  Now he helps others do the same!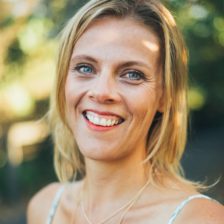 ---
Caroline Makepeace is the co-founder of yTravel blog alongside her husband, Craig and their two daughters. After completing an 18-month road trip around Australia, they are replicating the same concept on a 2-3 year America Unplugged road trip and sharing it on their ytravelblog channels.  Caroline is passionate about helping people follow their bliss, unplug from the chaos, travel more and create better memories.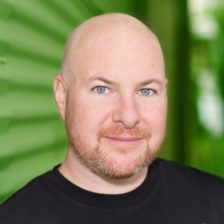 ---
David Lee began Go Backpacking in 2008, turning a 20-month trip around the world into a new career as a professional blogger. He's traveled to more than 60 countries across six continents, founded two leading travel blogs (Go Backpacking and Medellín Living), authored city guides to Medellín and Lima, and co-created the #1 iPhone app for Medellín.  David is a founding member of the Professional Travel Bloggers Association.
---
Rose Breuer has a Master's degree in Teaching and Learning and has been teaching and tutoring off and on since her teens.  In 2012 she went to Istanbul to earn her CELTA certificate and began teaching ESL (English as a Second Language).  She now teaches exclusively online, writes, and provides new teacher support.  She loves the freedom this location independent business gives her to travel and spend more time with her kids!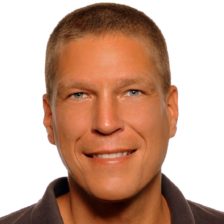 ---
Ka Sundance is a traveling DadPreneur and Mentor for people who want to create more freedom while changing the world.  He works together with his wife Katie to help passionate, heart-based entrepreneurs create and grow their online businesses.  Ka and Katie are heads of a holistic, nature-loving, world traveling family of six children.  They have a zest for life and helping people do what they love!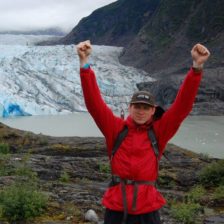 ---
Heath Armstrong is a serial creative maniac and the founder of Fist Pumps, LLC, a location-independent focused e-commerce business.  After interviewing 100+ creative entrepreneurs, Heath adopted their habits and strategies and paid off $20k in debt, retired his 'career,' sold all of his belongings, and scaled his startup to over $600k in revenue in 2016. He loves to fist pump, smash gremlins, and teach automation, strategy, and mindful techniques.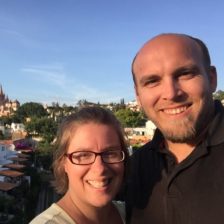 ---
Paul and Becky Kortman became location independent at the beginning of 2014.  They unschool their 4 kids and run multiple businesses from the road, including a Digital Marketing Agency, a community of Location Independent Families, and a Podcast for Location Independent Families.  The Kortmans improve their life through travel and a broader worldview by living in the US, Mexico, Canada, The Philippines, Thailand, South Africa, Bulgaria, Portugal and elsewhere!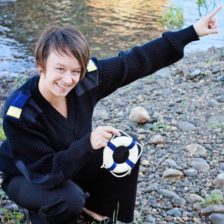 ---
Amanda Hathorn-Geary has worked in the Marine Industry for over 15 years, including over 10 years onboard cruise ships with a variety of cruise companies and over 5 years of shore-side marine recruitment experience.  She started at the bottom of the ranks as a Seasonal Youth Counselor & Youth Security team member and worked her way up to 'People & Performance Manager.'  Now Amanda helps others start their own Life At Sea!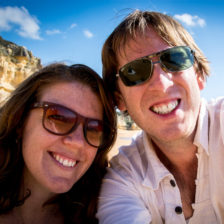 ---
Tommo & Megsy have been full-time location independent since April 2013, and have eaten their way through 85+ countries. They are owners of the FoodFunTravel.com blog, hosts and organizers of TravelBlogSummit.com – the 100% virtual event that brings together 15+ influencers and experts each April to teach actionable strategies for monetizing & marketing your blog. In their Branding Masterclass course, they provide a complete actionable blog brand strategy.