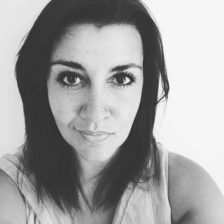 ---
Michelle Dale, the founder of Virtual Miss Friday, specializes in online business operations, delivering a unique system called 1nSourcing™ for organizing, monetizing and cultivating online businesses with 6-7 figure entrepreneurs. In addition to this, she also offers a comprehensive online academy with a range of training programs and courses for virtual assistants and digital nomads.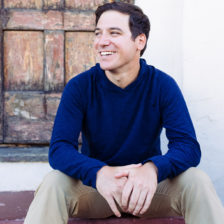 ---
Brian Lofrumento is an entrepreneur, speaker, & author whose businesses have reached over 3.5 million people worldwide. As a teenager, Brian built one of the most-read soccer websites in the world before growing a six-figure marketing agency in 2012. Brian now hosts one of the top business podcasts in the world, has over 5,000 students in his online courses & programs, and hosts entrepreneurship retreats across the U.S.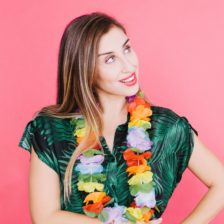 ---
Elise Darma hosts no-fluff courses and workshops on Instagram marketing. As an agency business owner of Canupy Inc. since 2013, Elise has collectively grown Instagram accounts to over 250,000 followers and brokered hundreds of deals between influencers and brands. She's been featured for her Instagram expertise in publications such as Forbes, Entrepreneur, Brit + Co, Elite Daily, Teachable, and Later.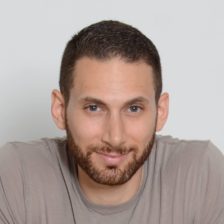 ---
Jonathan Levi is an experienced entrepreneur, angel investor, and lifehacker from Silicon Valley. Since 2014, Jonathan has been one of the top-performing instructors on Udemy, and has snowballed this success into the launch of his rapidly growing information products company, SuperHuman Enterprises, which produces such products as the top-rated Becoming SuperHuman Podcast; the bestselling "Become a SuperLearner" books; and numerous online courses.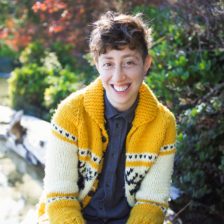 ---
Emilie Wapnick the founder of Puttylike.com, where she helps multipotentialites (people with many passions and pursuits) integrate all of their interests to create fulfilling lives. Her TED talk has been viewed over 5 million times. She's been featured in The New York Times, Fast Company, Forbes, The Huffington Post, BBC, and Lifehacker and is the author of How to Be Everything: a Guide for Those Who (Still) Don't Know What They Want to Be When They Grow Up.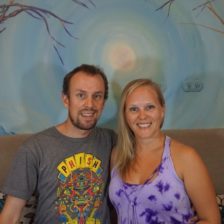 ---
Rachel and Sasha's world travels began in 2010 when they moved to China to teach English. They quit their high-paying teaching jobs in 2013, launched Grateful Gypsies, and set out on a gap-year trip. They found jobs teaching English online and now have the freedom to do the things they love most: travel and see live music. Through their blog and coaching services, they have helped many others achieve the same freedom.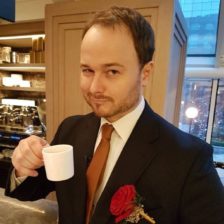 ---
In his 10+ years of traveling around the world, Benny Lewis discovered Language Hacking, the faster, smarter way to learn languages. He speaks 8 languages fluently (+ more conversationally) and is the author of the #1 bestseller Fluent in 3 Months, the Language Hacking series of courses, and the popular blog, Fluent in 3 Months. He's been profiled in National Geographic and has spoken about Language Hacking on the TEDx stage.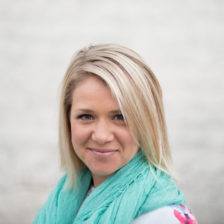 ---
Chelsea Dinsmore is the owner and Chief Inspiration Officer at Live Your Legend, whose mission is to change the world by helping people discover and live more meaningful lives. Live Your Legend has tools, courses and a community to help people discover their passions so they can align who they are with what they do. Chelsea is a lover of food, adventure, the ocean and wine country who loves helping others live their legend.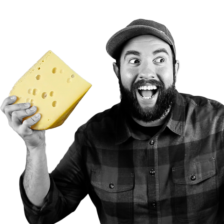 ---
Matt Giovanisci is an entertaining entrepreneur and website wizard who runs four blogs making over $300,000 annually. Since 2006 he has created successful online brands including SwimUniversity Roasty Coffee, Listen Money Matters Podcast, and MoneyLab.co – where he documents the entire process of experimenting, testing, failing, and maybe succeeding in making money online in real time.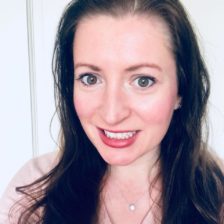 ---
Grace is a US expat tax expert and Enrolled Agent (EA), with over 10 years of experience providing tax consultations and compliance for globally mobile US individuals and companies. Her clients come to her for a simple, reliable assessment of what to expect, and what to take action on. After an 8 year career in the Big Four, Grace went into business for herself, where she focuses on US tax solutions for digital nomads and location independent entrepreneurs.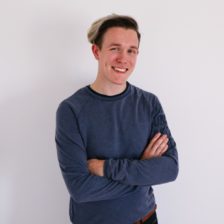 ---
Jamie Atkinson is the 1st person in Paradise Pack history to go from Packateer to pack contributor. In 2017, Jamie left his job thanks to one key discovery: the Paradise Pack. Since then he's mastered blogging, freelance writing, and course creation, and runs a booming online agency for Orthodontists. Jamie unifies entrepreneurs via his Entrepreneur Junkie Movement Podcast where he employs raw storytelling about running online businesses.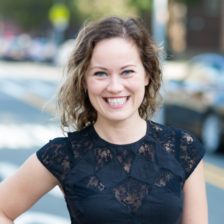 ---
Since 2011, Gabby Wallace has run Go Natural English, a YouTube channel with over 1.3 million subscribers and an online course with students from over 134 countries. She now coaches English teachers and entrepreneurs to develop their online businesses. She has been featured as a speaker on many stages and podcasts for entrepreneurs and has delivered a TEDx Talk on how to reach big goals through small steps.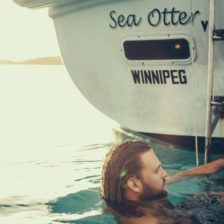 ---
Dane is the founder and heartbeat of Journo: an app he developed for adventurers who want remember the stories of their lives.  He has many superpowers, but one that strikes anyone who meets him is his passion for life and adventure. Skateboarder turned app developer, he sails the seas with his better half, Makaela. He has a deep love for family, good friends, books, hot coffee and cold beer. Dane believes in adventure, authenticity, friends, and daily reflection.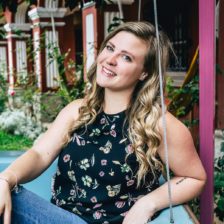 ---
As a former remote company employee, Taylor found everyone she knew wanted to work from their laptop but didn't know how without creating an online business. She created Remote Like Me, and through her signature course and monthly membership site, teaches people how to find and land remote jobs in any industry.  She specializes in empowering women with the belief system, mindset shifts, and ass-kicking motivation to finally reach their remote work goals.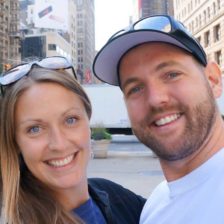 ---
Nick and Dariece are the couple behind the top travel blog Goats On The Road. They've helped nearly 1,000 people start new blogs,  walking new bloggers through each step to run a successful travel blog that can one day earn over 6-figures per year. They have spoken about blogging at large marketing events like Inflow & The World Tourism Forum and their advice has been featured on Forbes, Lonely Planet, Business Insider, CNN Money, NBC and more.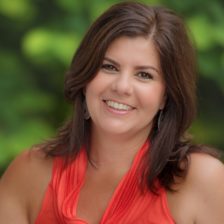 ---
Rachel Gogos is the Founder + Chief of thebrandiD.com, a personal branding and virtual web agency empowering visionary leaders and entrepreneurs to build their business and make an impact on their communities. Her unique ability to help others uncover their personal brand has been sharpened by working with clients such as the NBA's G-League President, the producer of The Amazing Race and Survivor as well as New York Times best-selling authors.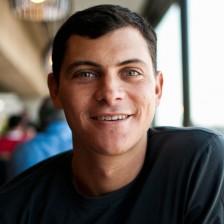 ---
Matt Kepnes, otherwise known as Nomadic Matt, is the authority on cost-conscious travel. An intrepid globetrotter, blogger, and author of How to Travel the World on $50 a Day: Travel Cheaper, Longer, Smarter, Matt and his money-saving travel secrets have been featured in The New York Times, The Wall Street Journal, Time, The Huffington Post, The Guardian, National Geographic, and countless other publications, and on CNN and the BBC.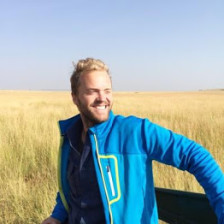 ---
Trav is the co-founder of The Paradise Pack and Location Indie, a community of traveling entrepreneurs.  He is also the founder of Extra Pack of Peanuts, one of the top travel hacking resources online.  He's racked up millions of frequent flyer miles!  His mission is to help you travel the world spending next-to-nothing and then sustain your travels by building a business around something you enjoy.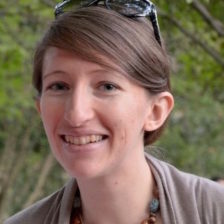 ---
Gabi Logan is a Certified Executive Coach, author, & co-owner of the Rosewood Writing Retreat Center, & Dream of Travel Writing, which helps freelance travel writers grow their incomes. Author of The Six-Figure Travel Writing Road Map, she coaches travel writers and edits the Travel Magazine Database, how to pitch more than 500 travel magazines. Her work has appeared nationally and internationally, including in The Dallas Morning News, USA TODAY, & print anthologies.